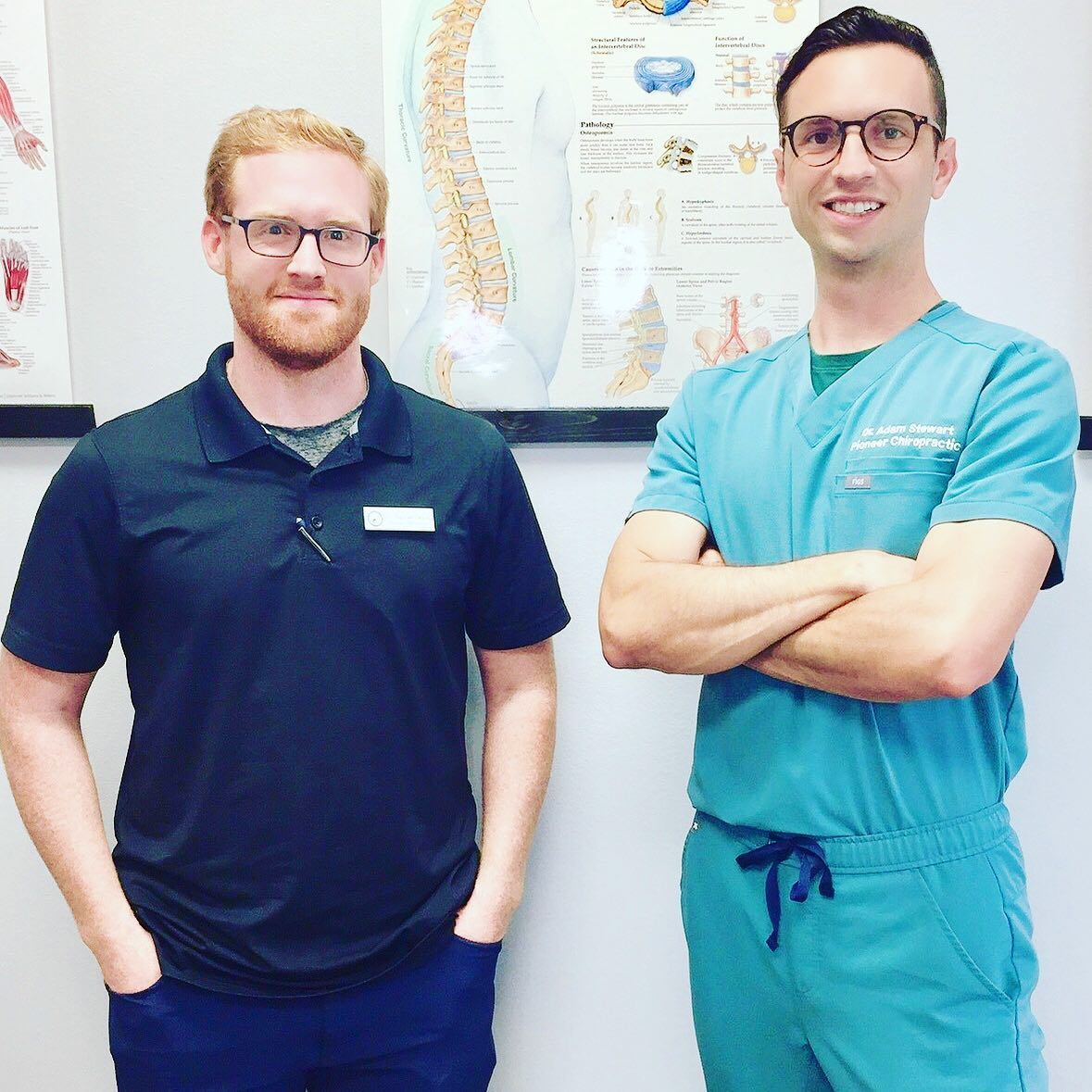 Dr. Tanner Odom and Dr. Adam Stewart from Pioneer Chiropractic
Pioneer Chiropractic is dedicated to being your family doctor and providing holistic, effective, and proactive health care for you and your entire family. As a chiropractic clinic, their focus is people and serving the community by helping individuals achieve the health and quality of life they desire and deserve. Our mission is to not just cover up symptoms, but to find the root cause of the problem.
Pioneer Chiropractic opened in 2018, serving the Garden Oaks, Oak Forest, and Greater Heights area of Houston. Both Dr. Adam Stewart and Dr. Tanner Odom graduated top of their class from Texas Chiropractic College with a desire to provide the best chiropractic care to their future patients. Avid learners. Dr. Stewart and Dr. Odom are constantly advancing their clinical knowledge and skills with the most up-to-date chiropractic research and techniques. They are here to pioneer how health care is approached and invite you on this journey to be a pioneer with them!
Dr. Tanner and Dr. Adam are world class. Having worked with both Doctors the main thing that stands out is outstanding patient care. You will feel like family from the first second walking in the door.