When you enter the Connect Massage clinic, you'll instantly notice how accommodating the space is for clients of all sizes. As a larger person herself, Marcy has taken great care to create a welcoming environment for those who might need a bit more room to maneuver and be comfortable. From the moment you walk into the spacious front lobby, a lot of thought has gone into creating space throughout the clinic: uncluttered hallways, well-spaced chairs (without arms), and a comfortable couch in the massage room.
But what about during the actual massage? Will the table be wide enough? Is it strong enough to hold me without collapsing? YES! Oh my goodness, yes! Massage tables are rated by what's called a 'working weight' which is the client's weight PLUS the therapist's weight. Our table is rated at 800lbs; Marcy is 5'9" and 280lbs. So, yes, you'll be stable and comfortable on the table.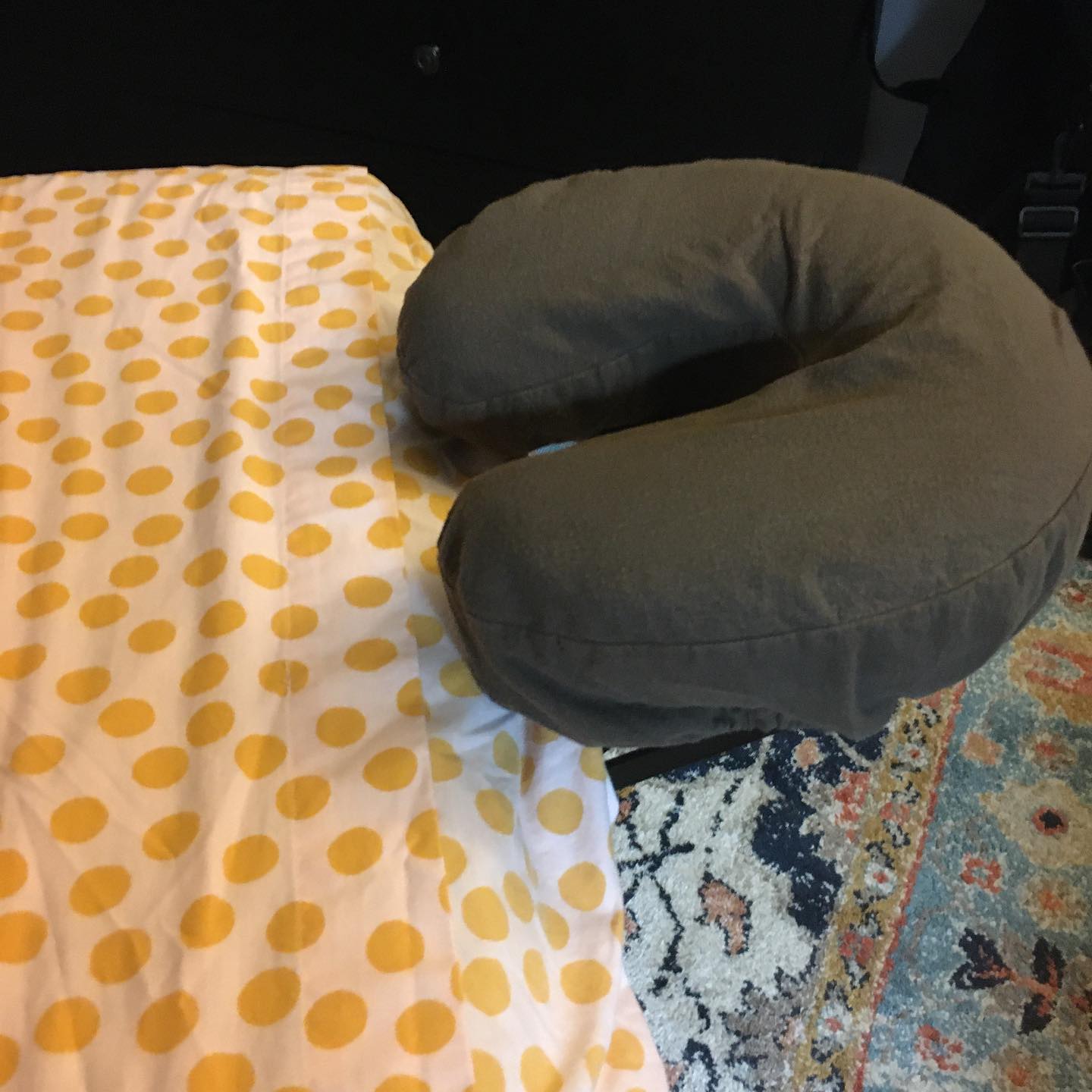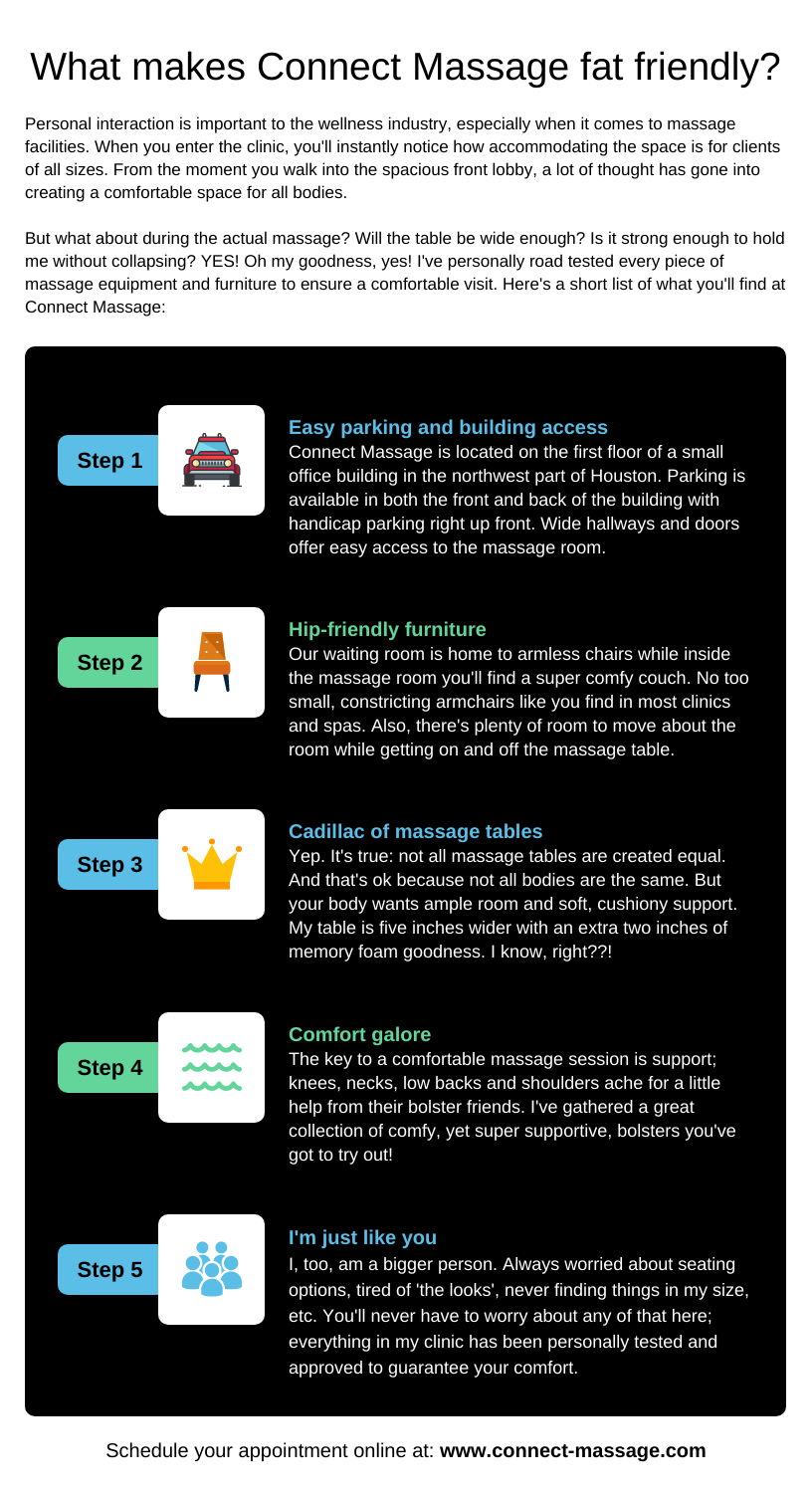 Marcy is truly a professional and has perfected her craft. This is the best massage I have ever had. One of the best experiences I have ever had.